45' Eggemoggin Flybridge
Designer: Joel White, Builder: Brooklin Boat Yard
A profile of a Joel White designed Custom Powerboat to be built by Brooklin Boat Yard. The profile rendering is currently being used for display on the web at Yachtworld.com
For More information please visit Brooklin Boat Yards Website.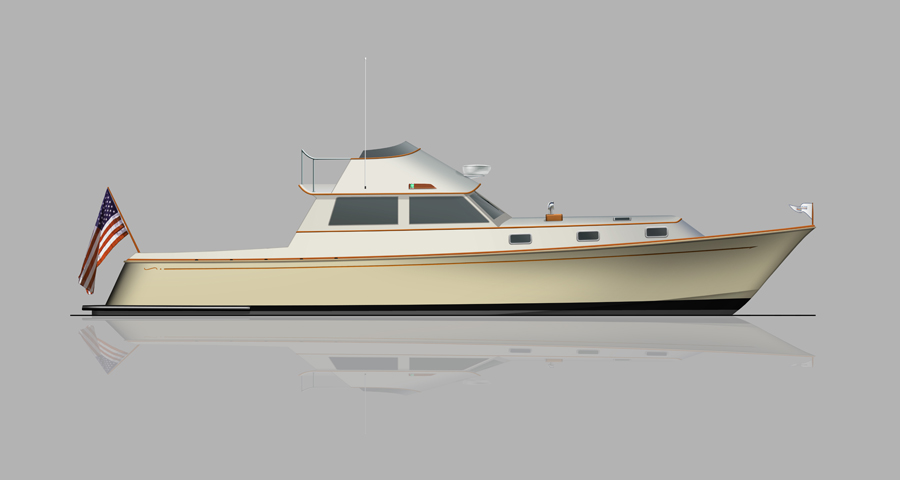 Don't wait, get an estimate for your project today!
To request a quote please email info@dafrenderings.com and include: Your name and contact information, the name of the project you are working on, a short description of the design, and the renderings you wish to acquire.
LOCATION

634 Macopin Rd
West Milford, NJ 07480
PHONE

+1 (201) 669-7169
E-MAIL

info@dafrenderings.com
Working hours

Mon-Fri 9.00am - 5.00p